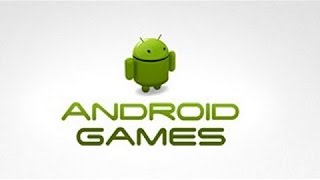 Zum vergrößern des Covers, bitte das Bild anklicken!
Release: Android-only.Paid-Week.31.2016-GAMES
GAME - Angry Birds Action v2.6.2
GAME - Bike Race Pro v6.6
GAME - Blicke v1.0
GAME - Borderlands 2 v1.0.0.0.33
GAME - Bullet Party CS 2 GO STRIKE v1.1.2
GAME - DINOTRUX v20160720153355
GAME - Doodle God Griddlers v1.0
GAME - Farming PRO 2016 v2.2
GAME - Frederic Director's Cut v1.1
GAME - iLovecraft Immersive Book v1.0.5
GAME - King of Opera Party Game Full v1.16.37
GAME - MCF Key To Ravenhearst (Full) v1.0
GAME - Mr. Potato Head School Rush v1.0.2
GAME - Myths Desolation (Full) v1.0
GAME - Plants vs. Zombies Heroes v1.4.14
GAME - Pool Break Pro - 3D Billiards v2.6.5
GAME - Riptide GP Renegade v1.0
GAME - Stickman Revenge 3 v1.0.5
GAME - Take Off The Flight Simulator v1.0.18
GAME - Terra Monsters 3 v15.5
GAME - The Hunt for Red Panda v1.0
GAME - The Room Three v1.0.3 Patched
GAME - The Room Three v1.0.3
GAME - Titan Quest v1.0.1
GAME - Tomb Raider I v1.0.39RC
GAME - Tomb Raider II v1.0.48RC
GAME - Warhammer 40,000 Regicide v1.1
GAME - XON Episode Four v1.0.6
Zusätzliche Informationen
PLS keep in mind that not all aps/games work on all devices
due to the software the device providers install.

PLEASE make sure you are using winrar 5.01 or newer.

Move APK onto your device.
Move obb folder to \sdcard\Android\obb .
Install Application.

Pre-Cracked.....: ja
Genres..........: Games
Sprache.........: Deutsch | Englisch
Format..........: APK
Platform........: Android
Gesamtgrösse ca.: 9280 MB
RAR-Dateien.....: 95
Passwort........: wird nicht benötigt
Größe
9280 MB
Format
APK
Bild / Ton
Sprache
Multi
Genre
Handy
Passwort
[Kein Passwort]
Hits
245 Aufrufe
Links
xRel
Hochgeladen von Zeus14 am 14.08.2016
Highspeed-Download
Keine Kommentare
Für den Download sind leider noch keine Kommentare vorhanden. Sei der Erste!