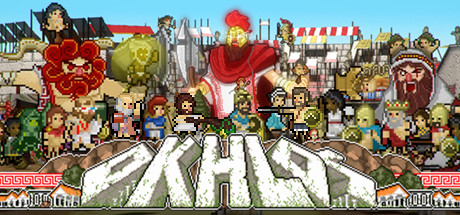 Zum vergrößern des Covers, bitte das Bild anklicken!
Release: Okhlos.Olympus.Edition.v2.0.0.3-GOG
Squeeze into your toga and slide on your sandals to rally the angry mobs of Okhlos and bring down the oppressive god of mythological Greece! Your beloved people will not longer stand for the abuse from their deities and take up arms against them and taking down anything and everything in their path. Topple the beastly minotaur, bring down sacred temples, and confront the almighty Olympians themselves while recruiting and balancing your unruly mob with warriors, peasants, slaves and even livestock in their quest for freedom from Mount Olympus! It's total anarchy in the birthplace of democracy! Includes: • Okhlos Encyclopedia • 5 Okhlos early development prototypes • Soundtrack (MP3)
Größe
918 MB
Format
Keine Angabe
Bild / Ton
Sprache
Englisch
Genre
Sonstige Spiele
Passwort
[Kein Passwort]
Hits
78 Aufrufe
Links
xRel
Hochgeladen von Checcker am 18.08.2016
Highspeed-Download
Keine Kommentare
Für den Download sind leider noch keine Kommentare vorhanden. Sei der Erste!