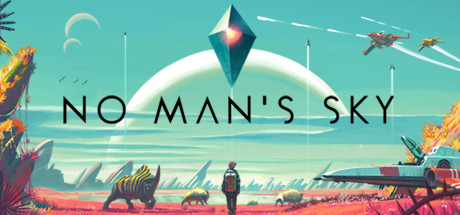 Zum vergrößern des Covers, bitte das Bild anklicken!
Release: No.Mans.Sky.v2.2.0.4.Incl.DLC-GOG
Inspired by the adventure and imagination that we love from classic science-fiction, No Man's Sky presents you with a galaxy to explore, filled with unique planets and lifeforms, and constant danger and action. In No Man's Sky, every star is the light of a distant sun, each orbited by planets filled with life, and you can go to any of them you choose. Fly smoothly from deep space to planetary surfaces, with no loading screens, and no limits. In this infinite procedurally generated universe, you'll discover places and creatures that no other players have seen before - and perhaps never will again.
Größe
2560 MB
Format
Keine Angabe
Bild / Ton
Sprache
Multi
Genre
Sonstige Spiele
Passwort
[Kein Passwort]
Hits
94 Aufrufe
Links
xRel
Hochgeladen von Checcker am 20.08.2016
Highspeed-Download
Keine Kommentare
Für den Download sind leider noch keine Kommentare vorhanden. Sei der Erste!