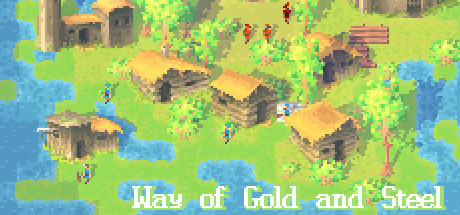 Zum vergrößern des Covers, bitte das Bild anklicken!
Release: Way.Of.Gold.And.Steel.Build.20160823-ALI213
What is in the "Way of Gold and Steel" which makes it interesting? Main reason is the unusual gameplay style — combination of a real-time strategy (RTS) and a roguelike. As you know, in a typical RTS you issue global orders — basically what should be built and how to advance through the technology trees. It is different here. You control your character like you normally would do in a roguelike. Also you issue orders to your followers verbally, participate in fights, you have inventory and equipment. As a result we've got a mix of genres: real-time strategy and a dungeon crawler, two in one.
Größe
9 MB
Format
Keine Angabe
Bild / Ton
Sprache
Englisch
Genre
Strategie
Passwort
[Kein Passwort]
Hits
105 Aufrufe
Links
xRel
Hochgeladen von Checcker am 24.08.2016
Highspeed-Download
Keine Kommentare
Für den Download sind leider noch keine Kommentare vorhanden. Sei der Erste!