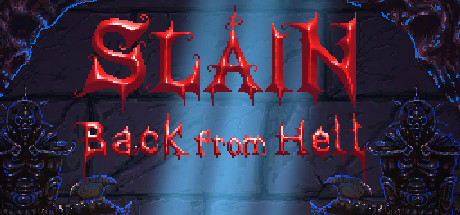 Zum vergrößern des Covers, bitte das Bild anklicken!
Release: Slain.Back.From.Hell-GOG
Slain: Back from Hell You control the fate of Bathoryn, a doomed hero in a Gothic world, who seeks to liberate six cursed realms from six deadly overlords. He must battle his way through this blighted land, packed with gruesome pixel art foes before ascending (or sometimes descending) into a stronghold, all the while defeating fiendish traps and vile monsters alike.
Größe
460 MB
Format
Keine Angabe
Bild / Ton
Sprache
Englisch
Genre
Sonstige Spiele
Passwort
[Kein Passwort]
Hits
74 Aufrufe
Links
xRel
Hochgeladen von Checcker am 26.08.2016
Highspeed-Download
Keine Kommentare
Für den Download sind leider noch keine Kommentare vorhanden. Sei der Erste!