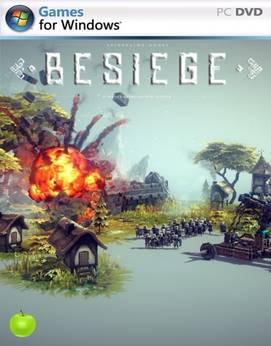 Zum vergrößern des Covers, bitte das Bild anklicken!
Release: Besiege.v0.32.Hotfix.2-ALI213
Besiege is a physics based building game in which you construct medieval siege engines and lay waste to immense fortresses and peaceful hamlets. Build a machine which can crush windmills, wipe out battalions of brave soldiers and transport valuable resources, defending your creation against cannons, archers and whatever else the desperate enemies have at their disposal. Create a trundling behemoth, or take clumsily to the skies, and cause carnage in fully destructible environments. Ultimately, you must conquer every Kingdom by crippling their castles and killing their men and livestock, in as creative or clinical a manner as possible!
Größe
791 MB
Format
Keine Angabe
Bild / Ton
Sprache
Englisch
Genre
Simulation
Passwort
[Kein Passwort]
Hits
51 Aufrufe
Links
xRel
Hochgeladen von Checcker am 26.08.2016
Highspeed-Download
Keine Kommentare
Für den Download sind leider noch keine Kommentare vorhanden. Sei der Erste!