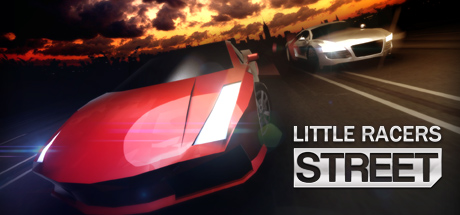 Zum vergrößern des Covers, bitte das Bild anklicken!
Release: Little.Racers.Street.Build.20160823-ALI213
Top-down racing evolution has arrived! Little Racers STREET fuses the fun-oriented simplicity of top-down racing games with the excitement of street racing, and the results couldn't be better! Experience thrilling high speed races, and drift like never before along more than 200 different events. With varied weather conditions affecting handling, you'll need precise driving to reach the first places, and success! Two cities featuring over 60 different tracks will put your skills to test in the career mode. Start from scratch, and purchase or improve your cars as you keep winning racings and climbing the driver rankings. Complete the challenges to earn special rewards and unlock the high tier cars!
Größe
216 MB
Format
Keine Angabe
Bild / Ton
Sprache
Englisch
Genre
Sonstige Spiele
Passwort
[Kein Passwort]
Hits
56 Aufrufe
Links
xRel
Hochgeladen von Checcker am 26.08.2016
Highspeed-Download
Keine Kommentare
Für den Download sind leider noch keine Kommentare vorhanden. Sei der Erste!