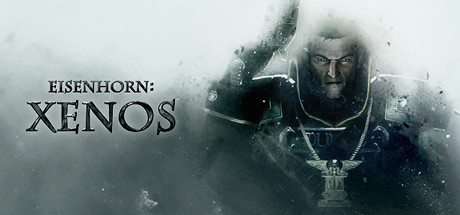 Zum vergrößern des Covers, bitte das Bild anklicken!
Release: Eisenhorn.XENOS.Deluxe.Edition.With.Update.1-ALI213
'Eisenhorn: XENOS' is an immersive, fully 3D adventure game, adapted from 'Xenos', the first book in Games Workshop's best-selling 'Eisenhorn' trilogy, written by award winning author Dan Abnett. Set in the grim, dark future of Warhammer 40,000 'Eisenhorn: XENOS' lets you experience firsthand the story of Gregor Eisenhorn, an Inquisitor and member of the 'Ordo Xenos', sent out to fight and protect the Imperium of man from anything that may threaten it. Players will get to play through and experience the events of 'Xenos' as Eisenhorn himself (as voiced by Mark Strong), exploring the vast expanse of the Warhammer 40k universe in ways never seen before.
Größe
8113 MB
Format
Keine Angabe
Bild / Ton
Sprache
Englisch
Genre
Sonstige Spiele
Passwort
[Kein Passwort]
Hits
55 Aufrufe
Links
xRel
Hochgeladen von Checcker am 26.08.2016
Highspeed-Download
Keine Kommentare
Für den Download sind leider noch keine Kommentare vorhanden. Sei der Erste!