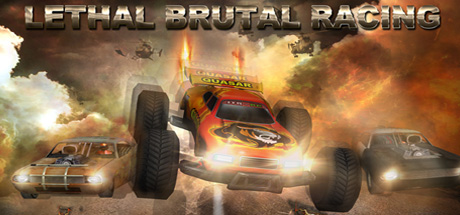 Zum vergrößern des Covers, bitte das Bild anklicken!
Release: Lethal.Brutal.Racing-DARKSiDERS
Little racing indie project. You will be involved in violent races full of explosions, gunfire, jumps and dangerous obstacles on the tracks. Take part in the races, and try yourself in the career of brutal races. You have to go through 25 different routes (on the beach, above the lava, in the desert), competing with different riders. Each level you will receive messages from your rivals, and an invitation to take part in the race. Earn money and place upgrades on a wheelbarrow: nitro, engine, tires, armor, rockets. Buy new cars, equipped with more powerful weapons to get to the elite races.
Größe
68 MB
Format
Keine Angabe
Bild / Ton
Sprache
Englisch
Genre
Sonstige Spiele
Passwort
[Kein Passwort]
Hits
54 Aufrufe
Links
xRel
Hochgeladen von Checcker am 28.08.2016
Highspeed-Download
Keine Kommentare
Für den Download sind leider noch keine Kommentare vorhanden. Sei der Erste!