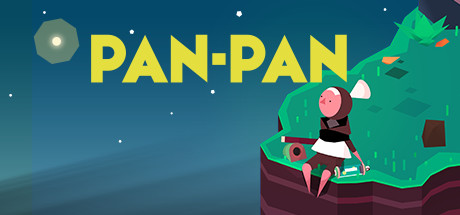 Zum vergrößern des Covers, bitte das Bild anklicken!
Release: Pan-Pan.v2.0.0.2-GOG
Might and Delight in collaboration with SPELKRAFT invites you to explore a world lush with colour and punctuated by the tranquil sounds of a melodic soundtrack. Welcome to the world of Pan-Pan! Pan-Pan is an open plain adventure that expands on the concept of environmental narrative storytelling with puzzle solving and exploration elements at its core. Set against a backdrop of soothing ambient sounds crafted by renowned sound composer Simon Viklund, your task is to fix your downed spaceship and begin the pilgrimage home. In a world littered with world shifting riddles and sprinkled with the memorable characters - how you solve these riddles is firmly in your hands. Includes: • 2 Wallpapers • 10 Avatars
Größe
93 MB
Format
Keine Angabe
Bild / Ton
Sprache
Englisch
Genre
Rollenspiele/Adventures
Passwort
[Kein Passwort]
Hits
78 Aufrufe
Links
xRel
Hochgeladen von Checcker am 28.08.2016
Highspeed-Download
Keine Kommentare
Für den Download sind leider noch keine Kommentare vorhanden. Sei der Erste!