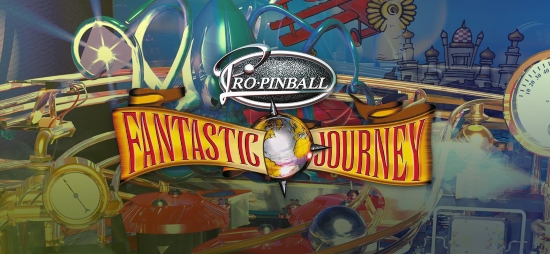 Zum vergrößern des Covers, bitte das Bild anklicken!
Release: Pro.Pinball.Fantastic.Journey-GOG
Travel back to Victorian times with five steam-powered adventures. Use your flippers to tunnel to the Earth's core, journey to the Oceans depths, fly through the tallest mountains and a mysterious island to stop the evil General Yagov! Marvel at the most accurate ball physics ever! Balls that really spin, slide and jump. Gasp in awe at the complexity of the table design, featuring bumpers, ramps, drop targets, magnets and more! Be amazed at the incredible and constantly changing piston-powered table! A challenging and well-designed table with lots of score-boosting quests Fun and addictive gameplay for both the casual gamer and the pinball professional Highly detailed pre-rendered graphics and realistic physics
Größe
404 MB
Format
Keine Angabe
Bild / Ton
Sprache
Englisch
Genre
Simulation
Passwort
[Kein Passwort]
Hits
106 Aufrufe
Links
xRel
Hochgeladen von Checcker am 28.08.2016
Highspeed-Download
Keine Kommentare
Für den Download sind leider noch keine Kommentare vorhanden. Sei der Erste!