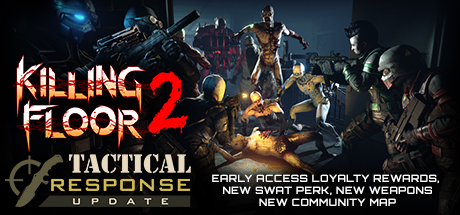 Zum vergrößern des Covers, bitte das Bild anklicken!
Release: Killing.Floor.2.Digital.Deluxe.Edition.Beta.v1043.Multi.16-ALI213
Killing Floor 2 is the successor to the ridiculously fun and successful original title, that was released in 2009. We released Killing Floor 2 on Steam via Early Access in April 2015 and over the last 7 months have rolled out 3 massive content updates as we get closer and closer to the final release.
Größe
31972 MB
Format
Keine Angabe
Bild / Ton
Sprache änderbar siehe ALI213.ini, 3DMGAME.ini oder CONFIG.ini
Sprache
Englisch
Genre
Sonstige Spiele
Passwort
[Kein Passwort]
Hits
97 Aufrufe
Links
xRel
Hochgeladen von Checcker am 29.08.2016
Highspeed-Download
Keine Kommentare
Für den Download sind leider noch keine Kommentare vorhanden. Sei der Erste!