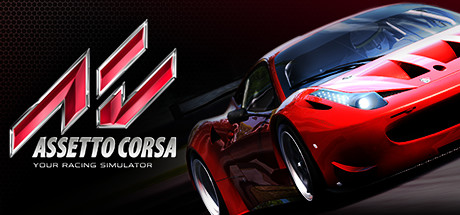 Zum vergrößern des Covers, bitte das Bild anklicken!
Release: Assetto.Corsa.v1.8.Incl.6DLCs.Cracked-3DM
NEXT GENERATION RACING SIMULATOR Assetto Corsa features an advanced DirectX 11 graphics engine that recreates an immersive environment, dynamic lighthing and realistic materials and surfaces. The advanced physics engine is being designed to provide a very realistic driving experience, including features and aspects of real cars, never seen on any other racing simulator such as tyre flat spots, heat cycles including graining and blistering, very advanced aerodynamic simulation with active movable aerodynamics parts controlled in real time by telemetry input channels, hybrid systems with kers and energy recovery simulation. Extremely detailed with single player and multiplayer options, exclusive licensed cars reproduced with the best accuracy possible, thanks to the official cooperation of Car Manufacturers. ASSETTO CORSA has been developed at the KUNOS Simulazioni R&D office, located just inside the international racing circuit of Vallelunga, allowing the team to develop the game with the cooperation of real world racing drivers and racing teams.
Größe
32813 MB
Format
Keine Angabe
Bild / Ton
Sprache
Englisch
Genre
Sonstige Spiele
Passwort
[Kein Passwort]
Hits
100 Aufrufe
Links
xRel
Hochgeladen von Checcker am 31.08.2016
Highspeed-Download
Keine Kommentare
Für den Download sind leider noch keine Kommentare vorhanden. Sei der Erste!