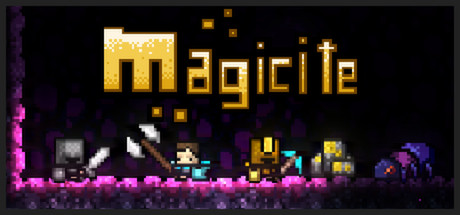 Zum vergrößern des Covers, bitte das Bild anklicken!
Release: Magicite.v2.0-ALI213
Explore, craft, and survive in this Multiplayer RPG Platformer with permanent death! Featuring many Rogue-like elements, Magicite randomly generates each underground dungeon for you and your friends to delve deep into. Chop trees, mine ores, and hunt beasts in order to collect the resources and materials you need to survive the harsh and unforgiving environment. With a ton of character traits, stats, companions, and classes, players will have a different experience each play through! Be prepared to die... A LOT.
Größe
477 MB
Format
Keine Angabe
Bild / Ton
Sprache
Englisch
Genre
Sonstige Spiele
Passwort
[Kein Passwort]
Hits
92 Aufrufe
Links
xRel
Hochgeladen von Checcker am 06.09.2016
Highspeed-Download
Keine Kommentare
Für den Download sind leider noch keine Kommentare vorhanden. Sei der Erste!