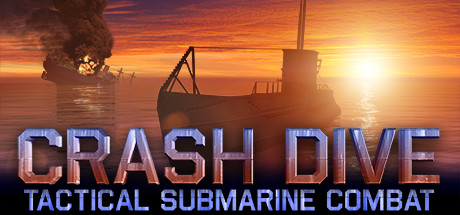 Zum vergrößern des Covers, bitte das Bild anklicken!
Release: Crash.Dive.v1.7.38-ALI213
WWII tactical submarine combat! Take command of a U-boat prowling the Atlantic in search of enemy convoys to sink. Sneak past the escorts and torpedo the transports. Or surface and use your deck gun in a daring night attack. When the escorts come after you, drop decoys and sneak away before they can crush you with their depth charges. Jump in for a quick convoy encounter, or launch a full-length War Patrol, seeking out the biggest, most valuable targets.
Größe
303 MB
Format
Keine Angabe
Bild / Ton
Sprache
Englisch
Genre
Simulation
Passwort
[Kein Passwort]
Hits
102 Aufrufe
Links
xRel
Hochgeladen von Checcker am 11.09.2016
Highspeed-Download
Keine Kommentare
Für den Download sind leider noch keine Kommentare vorhanden. Sei der Erste!