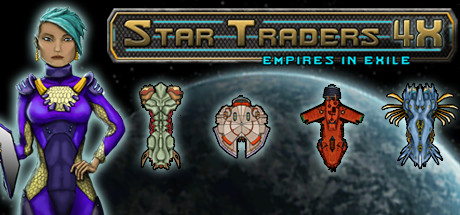 Zum vergrößern des Covers, bitte das Bild anklicken!
Release: Star.Traders.4X.Empires.v2.6.27-ALI213
Take command of humanity's last survivors and rebuild an empire among the stars. In this immersive turn-based strategy game, you must lead the refugees of the great Exodus to a new home in hostile space and build a new galaxy-spanning civilization. To survive in the dark reaches of space, you will have to fight to protect your people, control rival factions, and unlock lost technology.
Größe
59 MB
Format
Keine Angabe
Bild / Ton
Sprache
Englisch
Genre
Simulation
Passwort
[Kein Passwort]
Hits
72 Aufrufe
Links
xRel
Hochgeladen von Checcker am 04.11.2016
Highspeed-Download
Keine Kommentare
Für den Download sind leider noch keine Kommentare vorhanden. Sei der Erste!