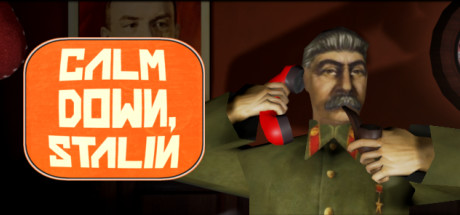 Zum vergrößern des Covers, bitte das Bild anklicken!
Release: Calm.Down.Stalin.v1.0.4a.Cracked-3DM
Calm Down, Stalin is a game where you directly control your hands to threaten your enemies with nuclear weapons by moving your finger closer to The Button while signing important state papers, answering phone, dealing with your subordinates and most of all - fighting the stress of your position by smoking your pipe and any other available
Größe
179 MB
Format
Keine Angabe
Bild / Ton
Sprache
Englisch
Genre
Sonstige Spiele
Passwort
[Kein Passwort]
Hits
65 Aufrufe
Links
xRel
Hochgeladen von Checcker am 26.11.2016
Highspeed-Download
Keine Kommentare
Für den Download sind leider noch keine Kommentare vorhanden. Sei der Erste!