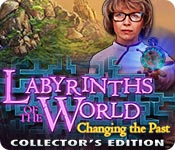 Zum vergrößern des Covers, bitte das Bild anklicken!
Release: Labyrinths.of.the.World.3.Changing.the.Past.Collectors.Edition.MULTI2-DEFA
From Domini Games, the studio that brought you the Mystery Tales series, comes another Labyrinths of the World game!
Größe
1278 MB
Format
Keine Angabe
Bild / Ton
Sprache
Multi
Genre
Rollenspiele/Adventures
Passwort
[Kein Passwort]
Hits
88 Aufrufe
Links
xRel
Hochgeladen von Checcker am 27.11.2016
Highspeed-Download
Keine Kommentare
Für den Download sind leider noch keine Kommentare vorhanden. Sei der Erste!